Ventoy Menu Multi-Language
Since 1.0.83, Ventoy support multi-languages for boot menu.
The default language is English, you can choose another language through hotkey or change the default language by global control plugin.
After boot into Ventoy menu, you can press L key and choose another language as follows: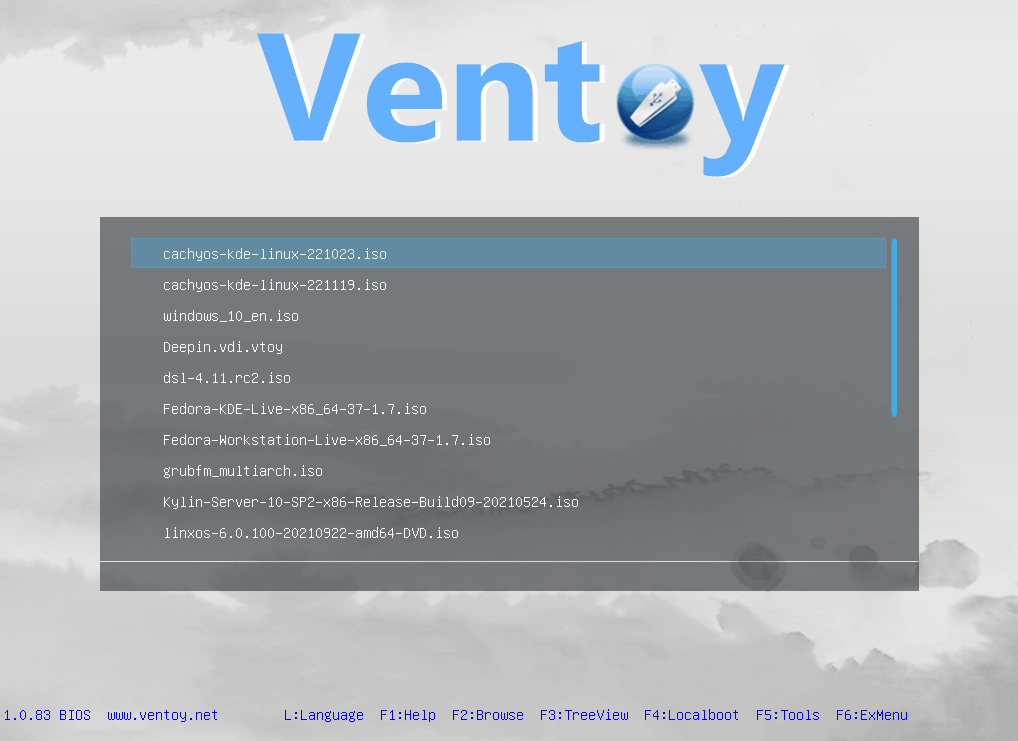 2.2 Change the default language
You can use VTOY_MENU_LANGUAGE option in Global Control Plugin to set the default language.
You can make a PR on github for missing langaues.
Two files are needed, you can refer en_US
xx_YY.json under https://github.com/ventoy/Ventoy/tree/master/INSTALL/grub/menu
xx_YY.txt under https://github.com/ventoy/Ventoy/tree/master/INSTALL/grub/help